Technologies to improve quality
The company in the cultivation and production processes Asparagus complies with all regulations laid down by the national protocol HACCP affecting the health of local production, product processing and rural farming techniques.
In order to obtain a production of ever higher quality and be competitive, the company has equipped the market with the most modern technologies available for the asparagus processing.
In particular, immediately after harvest, the asparagus are cooled with cold water at 1-2 ° C temperature in order to maintain unaltered the freshness and organoleptic properties.
Subsequently, the asparagus are selected electronically so as to eliminate with extreme precision any turion defective and get a homogeneous product divided into different sizes.
The company is also equipped with various packaging machines that allow you to offer customers the packaging that best suits your needs.
Once packaged asparagus is delivered quickly on the whole National territory and Europe thanks to the professionalism of freight forwarders, specializing in the transport of fresh fruit and vegetables.
Asparagus for all needs
The company is organized in order to meet the needs of a wide range of customers:
wholesalers requiring large amounts of processed product evenly
The GDO which requires a packaged product and with legalized weight
Retail Sellers e restaurateurs looking for a fresh product, quality and always available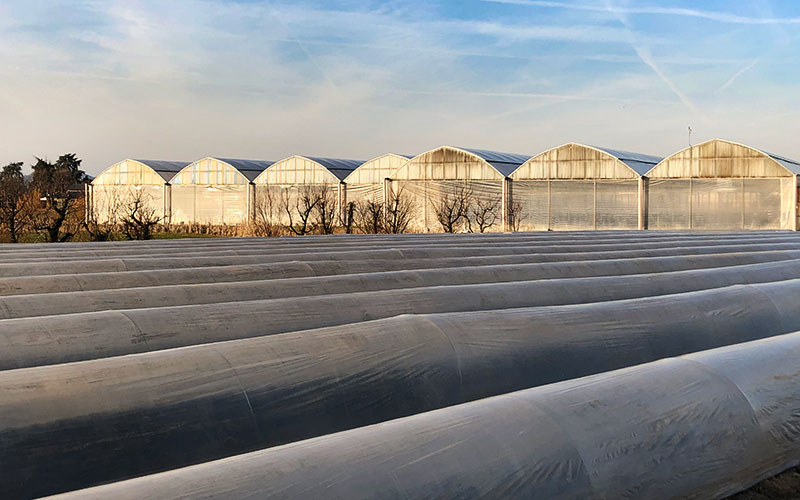 Each year our asparagus are first to arrive on the market
The company cultivates some of its white asparagus under heated greenhouses that allow to anticipate a part of the production in early February and meet the needs of the most demanding customers.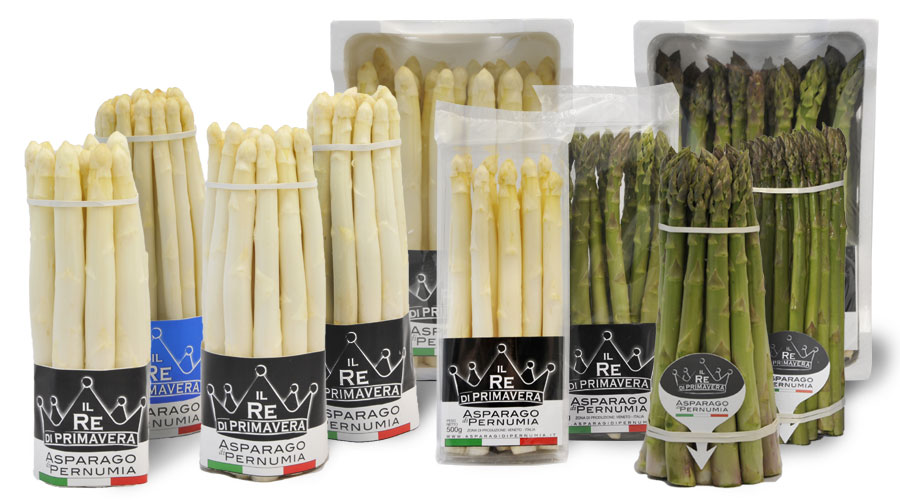 Production and selling
Asparagus of High Quality Pernumia